Life can be stressful.
Take a deeeeeep breath.
(Don't forget to exhale.)
Repeat three times.
Looking for a Christian trauma therapist near you?
Telehealth brings therapy to wherever you are,
from the comfort of your own home.
Wondering what trauma therapy involves?
I'm here to answer all your questions.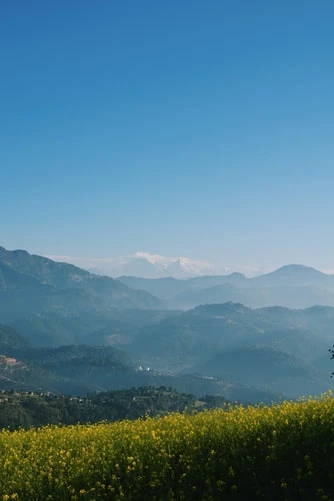 Do I have to be a Christian to see Amy at Agape Christian Therapy?
Not at all. While the majority of my clients are Christians, anyone is welcome to schedule a consultation to see if we are a good fit.
Are you seeing clients in person? 
I have a telehealth practice. I see clients who live in California, Arizona and Idaho online.
I currently work 9:20am-2pm Tuesday, Wednesday, Thursday and Friday! Can't wait to meet with you!
Therapy is recommended to occur on a weekly basis so that momentum can build and progress can be made. It's my goal to help you meet your goals and the best way I know how to do that is to meet on a weekly basis.
I am an out of network mental health provider which means I can email you a monthly receipt called a superbill (if you request one) which you would submit directly to your insurance company along with a member claim form that they usually have on their website. Definitely call your insurance to inquire about the percentage covered for out of network mental health services. Ask them how much they cover for out of network mental health for CPT code 90834. If they need a diagnosis for whatever reason to check your benefits, use F41.1 (not saying this will be your diagnosis, but it is one that is always covered, so you can see what they say). Ask if you would get reimbursed right away or if you would need to meet a deductable first, and how much is the deductable. Hope that helps!
What can I expect during my initial consultation session?
During your 50 minute consultation session, we will start with some stabilization exercizes and choose one thing to focus on first. We will track your nervous system together and see where you get stuck and collaborate on what is needed to move through. Often the humans I see are stuck in fight, flight or freeze (or a combo). I will provide you with a tailored treatment recommendation designed to help get you unstuck and move into adaptive functioning. I can answer any questions you have at any time. We will will focus strongly on resources, strengths, and make self care goals.
What can I expect during follow up sessions?
We will go into deeper detail about the issues you are facing and together set up long term goals. I will ask questions regarding your present life and past history. We will talk about and begin to process emotions you feel in your body so that we can increase your connection to yourself, others and to God.
How long do I need to be in therapy for?
This depends on the amount of issues you bring in to work on and how simple or complex they are. Ultimately, you decide. Some clients come in for a few sessions to work on a single issue or trauma, and others stay for 6 months to a year or more working on deeper attachment issues, recovery from addiction, and complex trauma. If you want to discuss this further, when you share a summary of what you are dealing, I would be happy to offer a ballpark idea of how long it might take.
What is your cancelation policy?
I have a strict 48 hour cancellation policy. If a cancellation occurs within 48 hours of a scheduled appointment, you will be charged for the missed session as if it occurred (unless there is an excusable emergency).
How much does therapy cost?
50 minute sessions are $200
*You may schedule two back to back appointments if you need a longer 100 minute session.
The calendar website I use will collect a form of payment when you sign up for your first session. This is to vault the card, you will not be charged until after your appointment. Some clients prefer to pay upfront and there is the option to do that as well.
I heard about EMDR from a friend, do you think that it could help me?
EMDR is a wonderful tool for trauma therapy, and it very well may be the right fit for you, but the best way for me to know is once I get a feel for the way your nervous system works. In the mean time, please check out the EMDR page to find out more information.
Is EMDR the only kind of trauma therapy?
Not at all. I am trained in a few other ways of treating trauma and often will weave these together. These include: Somatic Experiencing, Internal Family Systems (IFS) and the Trauma Resiliency Model. See the treatment specialties tab for more information.
Have any other questions? I would be happy to answer them during your initial consultation session or at any point during counseling.
Get started on improving your well-being now. Find freedom from trauma, addiction and relationship troubles. Schedule a consultation session today!