Life can be stressful.
Take a deeeeeep breath.
(Don't forget to exhale.)
Repeat three times.
Looking for a Christian trauma therapist near you?
Telehealth brings therapy to wherever you are,
from the comfort of your own home.
Wondering what trauma therapy involves?
I'm here to answer all your questions.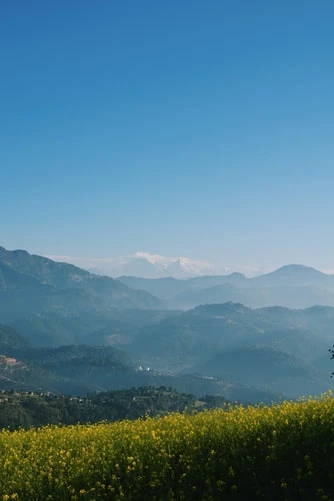 Hello!
I can't wait to meet you. Here's a little about me.
You'll find me to be a kind and compassionate therapist. I love what I do for a living, and I meet clients where they are at whether that is super shut down, avoidant and cranky, or hypervigilent, completely untrusting and overly sensitive. I can be there with all that shows up in the present moment, tracking the nervous system as it does its unique to you thing and I can help stabilize you a little more each time we meet.
Fun facts about me: I am a highly sensitive person, I was born in England, I am a former Irish dancer (yes, like Riverdance), I'm the oldest of four, I speak a little German, I grew up Catholic and switched to non-denominational Christianity in college, and I am 14 years sober.
I am extremely well trained at treating trauma in multiple modalities. Seriously, my motivation to be the best trained trauma therapist I can be is boardering on obsessed! Therapy isn't a one size fits all deal. I tailor my approach to fit the individual. If something isn't working I welcome the feedback so that we can work collaboratively together. I am licensed in California, Arizona and Idaho so if you live in any of those states I can see you for therapy. 
I have done a lot of  intensive inner healing work, so I know what it's like to be the one on the couch. It's vulnerable, scary, icky and liberating all at once!
I believe Jesus isn't finished refining us until our last day on earth. I am commited to allowing Him to keep shaping me, even when it's very, very uncomfortable.
I see counseling as a beautiful blend between faith, art and science.
I graduated Magna Cum Laude from California State University Northridge with a Masters of Science in Counseling, with a specialty in Marriage and Family Therapy. It was very important to me to become a ligitimate helper with a license so that I could learn the ins and outs of legal and ethical mental health support. 
I have gone through the intensive process to become EMDR certified because I'm obsessed with being as good as I can be at treating trauma. I often will incorporate Internal Family Systems into the treatment to support the different parts of us (protector parts, wounded children, over-functioning parts, etc) that were created growing up to survive into adapting into what is actually needed today. I know it can be scary to face everything alone. Let's sort it out together at a pace that works for your unique nervous system.
I am on the journey to become a Somatic Experiencing Practicioner and have already majorly incorporated everything I have learned into my life and the work that I do. Read Waking the Tiger by Peter Levine and you'll get an idea of what somatic experiencing is all about! It is so  very worth doing. Somatic work gets to all the places trauma is stuck in the body that often get overlooked by simply talking about what happened. 
I have a strong passion to help those who feel ready to do the work. If you're ready to heal and discover your authentic self, then email me! Amy@agapechristiantherapy.com
My family includes my husband of thirteen years, Chris, our two young daughters, Violet (6.5) and Hazel (3.5), and our new rambunctious goldendoodle puppy, Fiona Apple. 
In my free time I enjoy writing books, rollerblading so fast it worries my husband, pilates with friends, traveling, biking and hiking. I also love the LA Zoo, coffee shops, and creating spaces for the people I love to connect with each other. Can you tell I'm an extrovert? A stranger is just a friend I haven't met yet.
You can reach out at any time: