Life can be stressful.
Take a deeeeeep breath.
(Don't forget to exhale.)
Repeat three times.
Looking for a Christian trauma therapist near you?
Telehealth brings therapy to wherever you are,
from the comfort of your own home.
Wondering what trauma therapy involves?
I'm here to answer all your questions.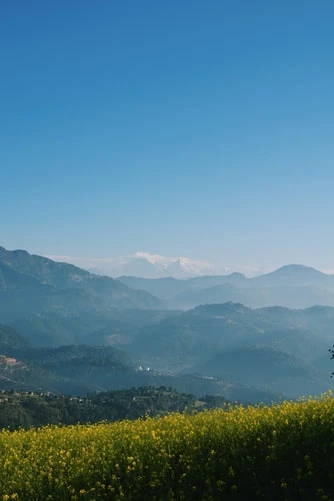 Wondering, "Do I need therapy?"
Feeling lost, stuck, anxious, overwhelmed, stressed, scared? 
Irritable, unmotivated, over-thinking every thing?
Feel like life is really hard right now? Can't figure out which way is up?  Looking for a "therapist near me" to get some support for depression or anxiety? 
I'm here. I such have deep empathy for you. Your feelings are valid and there is hope.You don't have to do it alone. Let me support you and teach you new tools. 
 You can heal, grow, and change! 
Trauma happens when it is TOO MUCH, TOO FAST
and the material doesn't get processed. 
The root cause of your suffering
might be stress trapped in your body
from unprocessed trauma.
Let's release it together, one little step at a time.
My biggest goal is to keep your nervous system inside  it's Window of Tolerance.
What can I expect from Christian trauma therapy?
Using a combination of scientifically studied techniques and theories including:
&
You will learn the following: 
Awareness.
Mindfulness.
How to listen to your intuition.
Find your courage.
Use your voice.
Deepen your intimacy.
Unlock playfulness and creativity.
Increase self-compassion.
Master nervous system regulation.
Boost your confidence.
Practice healthy boundaries.
To trust yourself.
To invite God's love in. 
If you're looking for a Christian trauma therapist who offers a free consultation, click here: 
Ready for the full initial 50 minute
Christian trauma therapy session?
Click here:
Let me introduce myself. Hi! I'm Amy Karman, and I am a licensed Christian trauma therapist.
Whether you found me through pschologytoday.com, a Google search or through word of mouth, I'm excited to meet you, get to know you and support you! I'm confident in my ability to facilitate a healing experience for you using Somatic Experiencing, Internal Family Systems and EMDR.
I'm your experienced guide in the deep waters of healing and recovery.

(And sometimes, when it is appropriate, we will come up out of the deep waters to share a laugh together because humor can help release tension too!)
If you're looking for a Christian trauma therapist in California, Arizona or Idaho, you may purchase a 50-minute Initial Consultation and Stabilization session or sign up for a free consult session! 
Agape means "God's Love". It's my prayer that by the end of treatment, you are able to sense into the immense, powerful, never-ending love of God. It's right here, right now.
Take a breath all the way in.
 Let it out slooooooowly.
How do I know if therapy is the right fit for me?
Such a great question! My answer is to trust your gut.
How do you trust your gut? During the consultation, how does it feel? Do you feel heard and understood?
Does the complimentary treatment recommendation feel like the right fit for you?
During the first session or two are you gaining tools, learning about yourself, and on your way to feeling more stable? 
If so...... then.......
"Trauma therapy near me" has been found!
If you have more questions: check out my Frequently Asked Questions About Trauma Therapy page!
Amy stood out to me because out of all the therapists I had a consultation with, she was the only one who provided quick, accurate insight into my pain and emotions. My sessions with Amy were definitely hard work and we dove into areas of my life that I had never gone with friends or family. But, she was always compassionate, never judgmental, and always a safe place for me. My connection with myself as well as my relationships are so much healthier because of her help and I am so, so thankful.




If you're seriously ready for change, growth, and healing, I'd hiiiiighly recommend Amy.  
What struck me most about Amy is that she is so quick to pick up on the littlest detail... whether a pause, or clearing of the throat... or a note of uncertainty in one's voice.  She would take these subtle cues, bring them to our attention (because often times we didn't even notice our own behavior), and encourage us to think deeper...  and she was always so kind, patient, and honest.  She was the best type of guide when it came to traveling into the deepest darkest parts of our thoughts and emotions.  
Amy - I can't say enough amazing things about this girl! I had never been to counseling before so I was nervous but it's the best decision I've ever made. She has helped bring a lot of clarity through helping me process through emotions & giving me tools to move forward. I can say my relationships with others and myself are much stronger and more healthy as a result of Amy. Strongly recommend!
I began counseling with her a year ago and she has helped me work through many personal issues that I had struggled with for years, which hindered my relationship both with God and with others. Amy's compassion, insight and clarity of perspective were exactly what I needed for healing, and I feel so much more hopeful now than I did when I began counseling. I cannot recommend Amy highly enough.